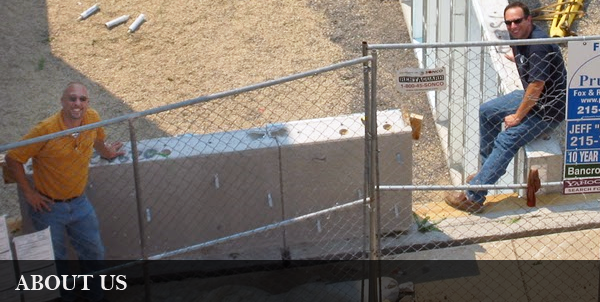 The Developers
Bancroft Green is the vision of brothers G.C. and Scott Seibert. As one of the leaders of the green building movement in Philadelphia, particularly in regard to energy-efficiency, they are passionate about creating superior homes that save people money every day. They are active members with the USGBC, DVGBC, and the Sustainable Business Network. Born and raised in the Philadelphia area, the brothers got the real estate bug at an early age by helping renovate homes on weekends with their parents. Growing up, real estate always remained a mainstay for them, with each buying their first fixer-uppers in college. While Scott focuses on the 'big idea' and concepts, G.C.'s specialty is the details. It is this balance that helps makes Bancroft Green the success that it is.
G.C. Seibert
G.C.'s focus as half of Bancroft Green lies primarily in the nitty gritty of the details, especially when it comes to facts and figures. As opposed to finding it tedious, G.C. actually enjoys checking and rechecking to make sure everything "adds up" for a quality product and a superior home.
Before forming Bancroft Green with Scott, G.C. worked in the mortgage industry, and also spent a number of years in software development. He holds both an Engineering degree and an MBA from Lehigh University, where he is still active as his fraternity's graduate president.
Scott Seibert
As partner in Bancroft Green, Scott focuses primarily on the strategy, sales and marketing components. Interacting with buyers, architects, and neighbors, as well as the daily challenges that ensue, is what Scott loves about his job.
Prior to Bancroft, Scott worked at The Wharton School and in the marketing world. A graduate of Carnegie Mellon University, he recently joined the National Alumni Association board. He also sits on the Westtown Alumni Association board and is on the Board of Trustees for the Waldorf School of Philadelphia.